Penguin Uniting Church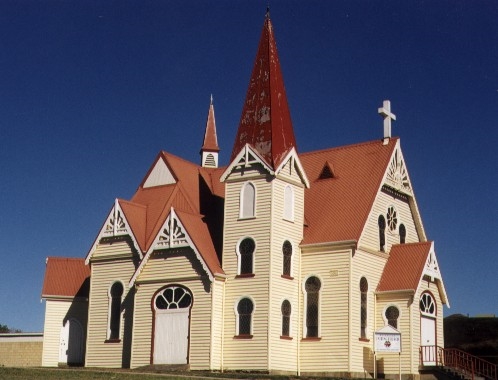 The Penguin Uniting Church is a landmark, positioned on the main street overlooking the beach and Bass Strait.
The architect of the new building was Mr. J. McFarland of Melbourne, and the contract was awarded to Mr.F.Steven for the sum of 645 pounds. The building ran into financial difficulties and completion of the project was delayed . The Church was opened on 10th May 1903 with the final cost of 1100 pounds.
The square tower contains the staircase to the upper seating area. The square spire is approximately 16 metres high. The external walls are bullnosed weatherboards and the window sills are made of Huon Pine. The building consists of an octagonal congregational auditorium with planned seating for approximately 400 downstairs and 100 upstairs.
Penguin Market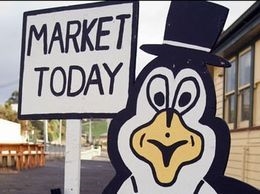 The Penguin Market is held every Sunday and is one of Tasmania's largest markets offering over 200 stalls under cover, making it one of the only all weather markets.
The Market has quality product lines, which include fresh produce, fine Tasmanian woodwork, jewellery, fashion, giftware, hand made craft and home wares. There is also an International food court, which includes pizza and pasta, an espresso bar, souvlaki, seafood, Asian food, an ice cream bar, juice and health food.
Penguin Mountain Bike Track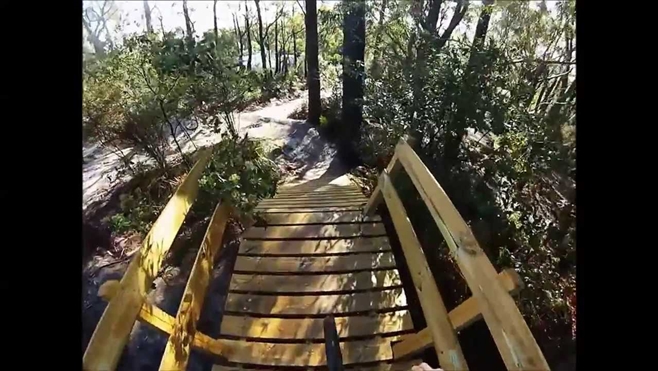 The Mountain Bike Track makes its way around the old disused bitumen speedway site, twisting and turning in every direction. These tracks consist of creative wooden structures including a corkscrew bridge, a couple of massive berms and different sections for the beginners and those more experienced riders. This makes up just a few of the highlights of the park.
The Big Penguin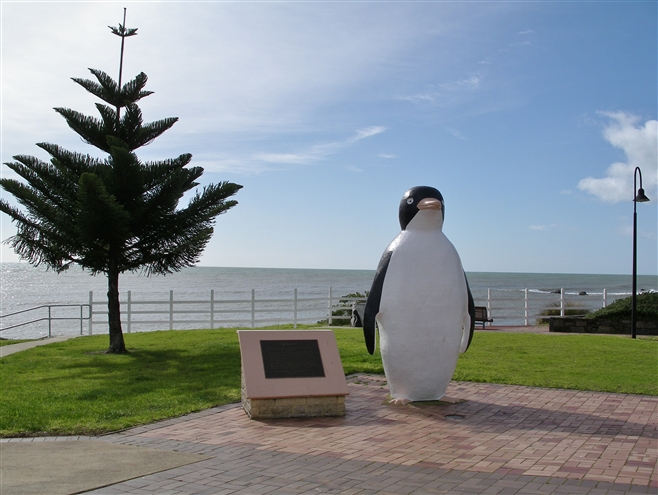 The Big Penguin is located on the Penguin Esplanade and is fast becoming the most photographed icon.
Built and erected to celebrate the centenary of the proclamation of the town on the 25th October 1975 when the population reached 3,000 people, The Penguin stands at 3 metres tall.